CPYist – SteamPunk from Never Neverland
At the beginning there was the silence…
The silence gave way to the spectacle. But who could hear it? There was no room in the Big Void and they decided to move out of Never Neverland. They did that with the machines they had – different machines than you know today: There were only mechanics, hydraulics, steam and of course… THE FIRE! Not everyone survived the journey and so in the end only Marquee XL, Butch Bloodwood & Dogda remained to satisfy your hunger for sound…
If you listen closely, you can guess what it is like in Never Neverland – that country in a different dimension: synchronous, but so unattainable away. You'll find it at the very point where the rainbow touches the earth and ignites the horizon. Where the two parallel straights touch each other like tracks in the infinite vastness of the wasteness. Concentrated at this one point, the essence of the sound is created. Escaping with her to deliver this gift of eons to you was the goal. But the forces of Never Neverland draw their power from singularity – escaping a "black hole" seems almost impossible. And that's how a small elite, called CPYists, snapped in the center. They had created duplicates of the almighty sound and sought the way out of darkness. The price they paid was high, but the lives of many were worth it to consecrate you.
And three CPYists stepped from the crushing fire: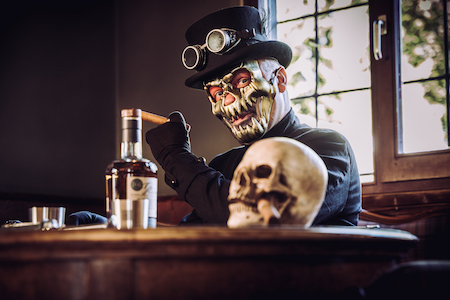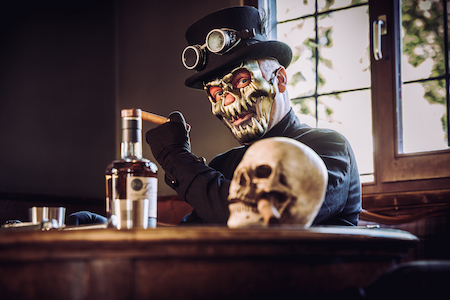 Butch Bloodwood – the Bitch of Voices. He unleashes the voices of Never Neverland so that eternal silence may give way.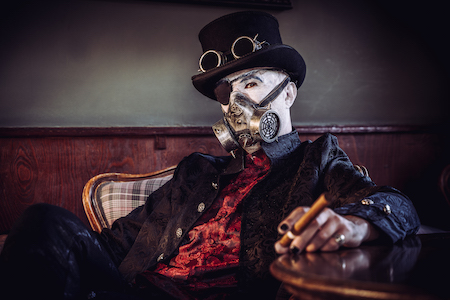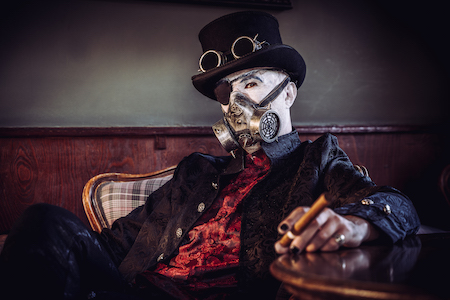 Marquee Steven_XL – the brain, the magician. He has everything you need, captivates you and fogs your mind… so that you may fall for us forever.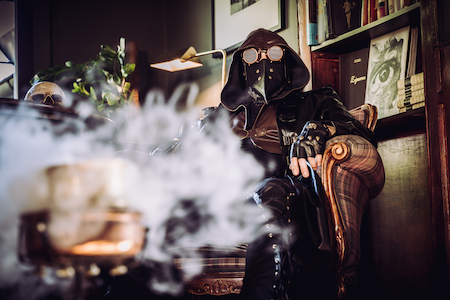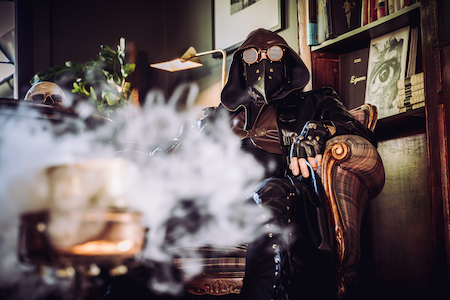 Dogda Beat – Unstoppably he squeezes through your hearing synapses, descends the spinal pathways and conquers your muscles… so that you may get enchanted ecstasy.
The flight also took a heavy toll on the three survivors: All have been drawn and deformed. Using protective clothing and ethereal injections is the only way for them to survive in our world. Their bodies would perish without masks. Marquee lost his best eye fighting the bandog Zeikron, who is guarding the dungeons of Never Neverland.
But behold and be amazed, hear and shudder, feel and learn what it means to enjoy true SteamPunk!
Record Label: Dr. Music Records |
Press Releases: